Nothing is irreversible. The seed of policing our thoughts has already been sown. It is now up to these key players to re address this police state created to further political agendas. Better late than never.
CoolnessofHind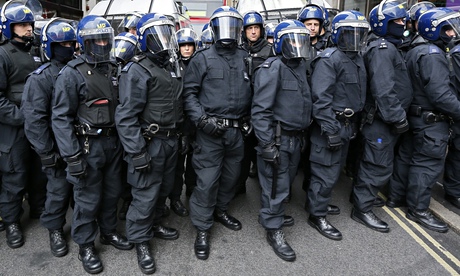 Photograph: Stefan Wermuth/Reuters
It seems the problems with regards to the definition of "extremism", and its abuse by neocons is finally starting to be discussed, although it may be too late given that the new counter terror bill has already been through its second reading in Parliament. Given the toxic implications of the Bill which I have briefly discussed here and here, one wonders why there is no outrage against what is an assault against the "democratic values" often propagated through military means around the world.
Peter Fahy in a frank and welcome warning highlighted that the battle against "extremism" could lead to a "drift towards a police state" in which officers are turned into "thought police". Below are some of the excerpts which deserve being reproduced in full from the Guardian:
View original post 593 more words